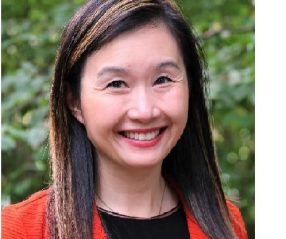 Welcome to our neighbourhood
Hello! 
Welcome to our constituency of Burnaby-Deer Lake. This amazing place is key to building BC's future and to providing a wonderful setting for folks to live, work, and thrive. Burnaby is one of the fastest growing communities in the country and is a diverse and beautiful place to be. I'm so honoured to represent Burnaby-Deer Lake in the Legislature in Victoria and to advocate on behalf of my constituents. 
My website will give a brief overview of some of the projects that my team and I are currently working on to make life even better for all British Columbians. Please visit me on our social media platforms of Facebook, Instagram, Twitter, and LinkedIn for a more up-to-date picture of our work in the constituency and in the rest of the province. 
Thanks for stopping by,
Anne Kang
MLA Burnaby-Deer Lake
Serving You with Heart