---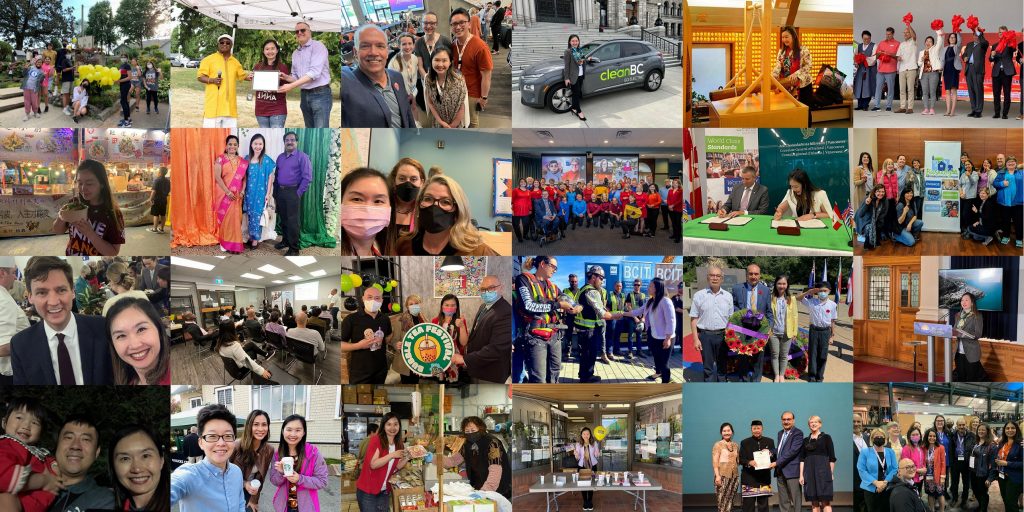 ---
Happy 2023, Burnaby-Deer Lake!
I hope you've had a great start to the new year. Now that 2023 is in full swing, I want to take a look back at last year and reflect on the highlights that happened in our community. 2022 was an important year for British Columbia, with major milestones that affected the province as a whole.
Many people were faced with challenges this past year–whether it was from the heat waves, from the pandemic, or even from the floods that occurred back in November 2021. Despite these hardships, the entire Burnaby community–as well as our entire province–took initiative to aid those affected through those tough times.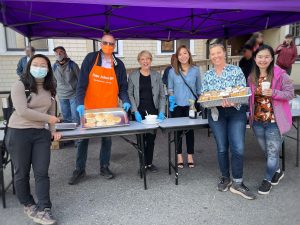 Here in Burnaby, over $1.3 billion was invested into the new construction of Burnaby Hospital, providing expanded healthcare facilities and benefits to those living in the area. I have teamed up with MP Peter Juilian and Burnaby Neighbourhood House in the Fans for Seniors Campaign, donating fans for seniors during the heatwave. We have also partnered up with Jewish Family Services in their bi-weekly Food Bank deliveries for those with mobility issues. This is just a sample of what has been done in our community, and there is so much more that we could accomplish together. I'm very grateful for the hard work we have done for those in need when it mattered the most.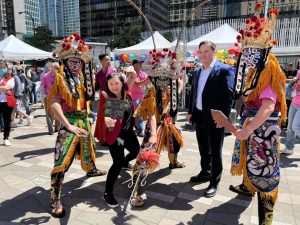 Ever since the restrictions of the pandemic were lifted in early 2022, I have hosted the Summer Picnic, Outdoor Movie Night, and the Christmas Open House in our Constituency Office as well as partnering up with associations in the Burnaby-Deer Lake riding. There were other events and exhibits I have attended such as the PNE, Vancouver Bubble Tea Festival, and many festivities in Burnaby and across the Lower Mainland. I'm looking forward to reconnect with communities and build new relationships in this upcoming year.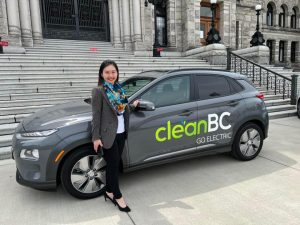 We have done a lot of work in the B.C. government as well. With the announcement of Budget 2022, we have invested in economic, environmental and social strengths. Many services include $359 million in new funding to prevent wildfires, lowering the barrier for childcare down to $10 a day, investing $27.4 billion into important infrastructure such as schools, hospitals, and housing, and more. In addition, we have put over $1 billion in new funding into CleanBC, with the goal of having zero-emissions in B.C. More provincial updates are available on my weekly e-newsletter, and if you would like to learn more, be sure to subscribe here!
During my time as the Minister of Advanced Education and Skills Training, I have provided additional student housing spaces and funding for post-secondary campuses, expanded on early childhood education programs, and more. Before the end of my term, the Ministry and I announced a new medical school for Simon Fraser University's Surrey campus for 2026, funding up to $4.9 million for its development, strengthening our public health care system. In December, I was sworn in as the Minister of Municipal Affairs, and I'm excited to be working with municipal governments in the years to come.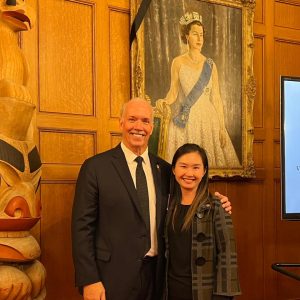 2022 was a significant year for many of us, and the majority of the year would not have been possible without John Horgan. In the past 5 years, he brought us together and lifted us up through one of the toughest periods in our history. I am thrilled to work with Premier David Eby and my cabinet colleagues to get things done for people. If the last few years taught us one thing, it's that going it alone does not work. We are all in this together. As we tackle the problems of today, we are determined to help everyone build a better future here in B.C.
Thank you again for all your support, and for another year of working together to make our community great. We are always here to help. Reach us by phone: (604) 775-0565 or email: Anne.Kang.MLA@leg.bc.ca. I hope we stay in touch, and I am delighted to take on this new year together. 
Sincerely,

Anne