---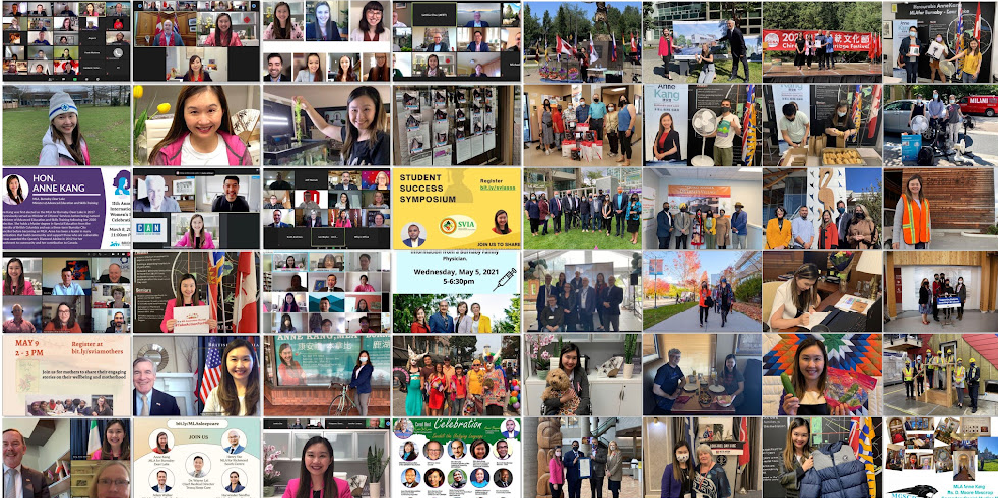 Happy 2022, Burnaby-Deer Lake! I hope you had a wonderful start to the year. With 2022 in full swing, it's important to reflect on the year that passed. 2021 was difficult for many people in our province. Heat domes, forest fires, floods, a record-cold winter, and the biggest pandemic surge yet. 
Despite these challenges, people in Burnaby—and our entire province—came together to get through these difficult times. Over $1.45 million was raised for those in B.C. affected by wildfires. More than $8.2 million was donated to the Red Cross Spring Floods Appeal. And to bring it closer to home, I teamed up with MP Peter Julian and Burnaby Neighbourhood House to collect almost 50 fan donations for seniors to make sure no one got left behind during the second heat dome. I also partnered with HON'S to support the Society to End Homelessness in Burnaby's cooling station, where we provided water and food services for those in need. I'm incredibly grateful for our community's collective strength when it mattered most. 
In the fall, I joined my colleagues and returned to the B.C. Legislature in Victoria—the first time we physically came together since our Caucus took office! During this time, we worked hard to pass legislation that will help all of us British Columbians: We expanded the Human Rights Code to include Indigenous identity. When disruption and protest affected our hospitals, we temporarily established access zones around schools, emergency services, and COVID-19 testing and vaccination clinics to make sure our most vulnerable are kept safe. 
Last November, our team at the Ministry of Advanced Education and Skills Training celebrated Apprenticeship Recognition Month. We highlighted the hard work of apprentices, employer sponsors, youth participants, and foundation students across B.C.. Apprentices play an important role in building a strong economy, and there are lots of opportunities for people to start their career in the skilled trades. If you're interested in this exciting career path, visit https://findyourtrade.ca/. 
Looking into the new year, I'm excited for what's ahead for all of us. We know there's so much more work to do, but we are committed to working everyday to bring a brighter future for everyone in B.C.
Thank you again for all your support, and for another year of working together to make our community great. We are always here to help. Reach us by phone: (604) 775-0565 or email: Anne.Kang.MLA@leg.bc.ca. I hope we stay in touch, and I'm excited to take on this new year together. 
Sincerely,

Anne